Celadon
Celadon.ae — from idea to global company
The client came up with an idea of establishing a tech company that would be based in Belarus but serve clients across the world. The client didn't have any marketing vision, no idea of possible specializations, they didn't even have an in-house dev team, only contractors.
3 month
and we got the first result
Solution
Social
Directories
Google Ads
Together with the client, we analyzed thoroughly all the opportunities and decided to focus on mobile app development (mostly React Native, because of its cross-platformity) in the United Arab Emirates.
We wrote, designed and developed a website that conveyed the key idea: that the client is a reliable vendor. We also translated the website into Arabic to make it click for the UAE audiences.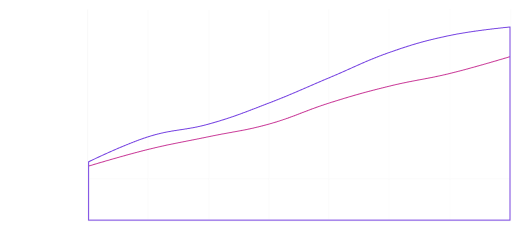 In just 3-4 months, we saw a significant increase in search and ad traffic.
And a steady flow of leads.
In one year since then, the company got 200 sales-qualified leads. At the end of the day, the client started receiving leads from other countries in the region, such as Iran, Iraq and Qatar.
New stage
Upon establishing a steady revenue stream coming from real-life projects, the client built their own, in-house development team and expanded their target geographies to countries such as the US, UK, Canada, Australia and Germany. We also picked new focus areas, like AI, ML and predictive analytics. All this resulted in a new website, focused on global audiences
— https://celadonsoft.com/